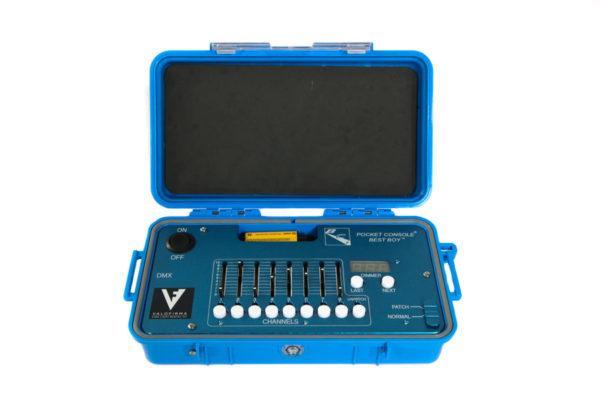 8-Channel Best Boy Pocket Console Baxter w.9Vbattery
– Small, lightweight, portable and designed to be hand held.
– Levels are set using eight faders.
– Up to 8 Submaster scenes can be recorded.
– Each fader has an associated bump button.
– DMX connector on the side of the pelicase
– The faders are patchable using from 0 to 512 dimmer addresses per fader.
– The unit is powered by a 9v battery or by a power supply.
Best Boy manual: https://dmx2go.com/pdfs/BB-PB-8_Instructions.pdf