Gear & Beer vol. 3, take two!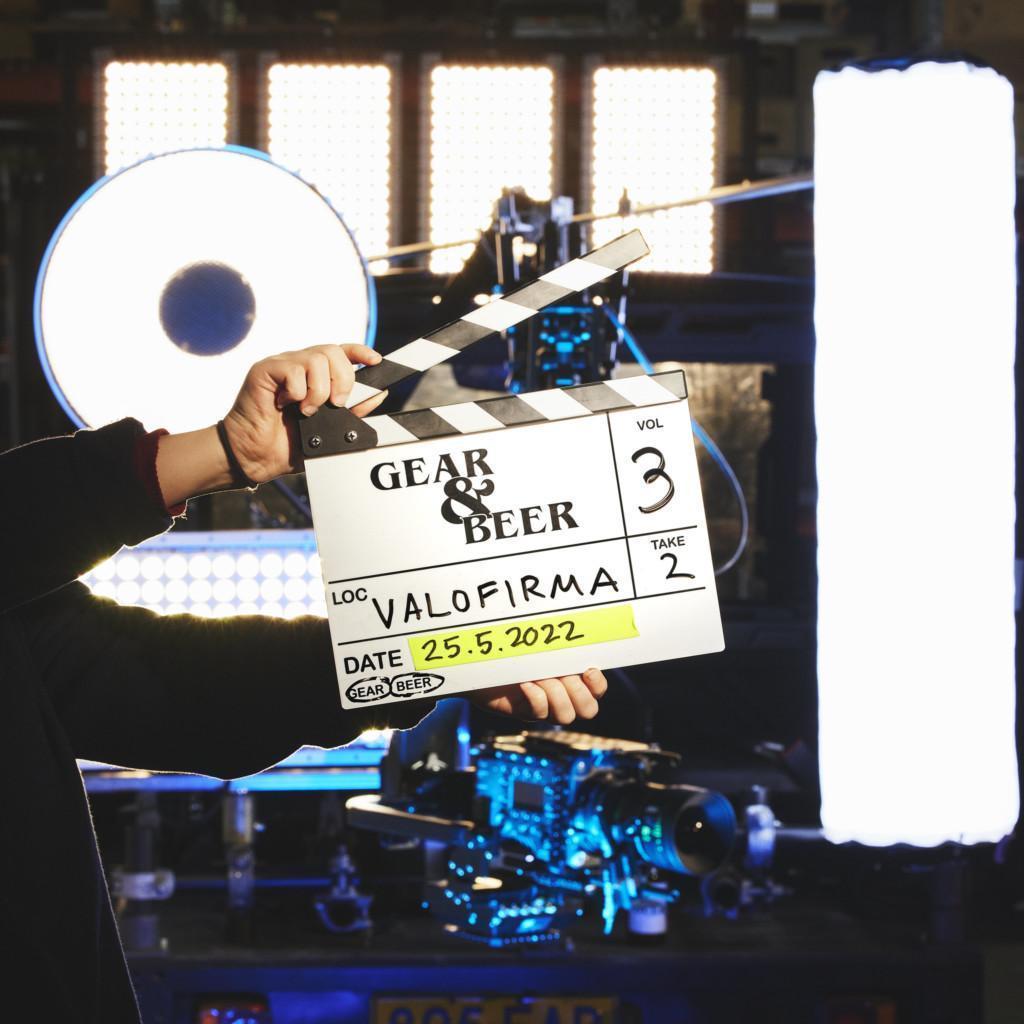 When: Wednesday 25.5.2022, 15-20
Where: Laippatie 14, 00880 Helsinki
Our original date got cancelled but now we are ready for take two!
We'd like to welcome you to Gear & Beer ­­­– an open event where we showcase our newest gear! Come and check out all the cool stuff and enjoy local brewery beers, food and good company with Valofirma and Kamerafirma!
Camera
Visit our lens bar and test the only Sony Venice 2 8K camera in Finland, Cooke Anamorphic/i FF+ Special Flare lenses (also the only ones in Finland), Cooke Panchro/i Classic FF, Leitz Elsie and all our other lenses. Also check out our RED KOMODOs, Sony FX3, FX6 and FX9,  Scubacam Splash Housing, Preston Cinema HU4 with Lightranger, Arri Hi-5 with Focusbug Cine RT, CMotion Cinefade and other new stuff.
Lighting
Large area LED lighting, remotely operated lights, and batteries are now on the rise. Airstar Pad is a 3,5m x 3,5m helium- or airfilled 1,8kW led soft light.  Vortex 8 Frame for 4 lampheads and MAXI Mix Triple Yoke allow easy rigging of powerful led panels to create larger surfaces. Come and test the Litemover, which allows DMX controlled remote panning, tilting and focusing of many light fixtures. Robe T1 Profile Moving Head can be operated wirelessly  from DMX controllers or with the MagicQ MQ250 lighting console. Check out also the Dedo DLED10 with Lightstream Reflector system, Airstar Neo softlights, DMG DASH CRMX pocket leds, Instagrid One Max and Wattsun batteries, Lumenradio Stardust CRMX Transmitter, Astera Nyx led bulbs, Lightsock diffusers for Astera tubes and a lot more!
Grip
We'll have a 26-meter long Agito Trax wireless, remotely operated track dolly system with Shotover G1 stabilized remote head on display. Check out all of our vehice rigging kits, such as the Deluxe Side Mount Hostess Tray, C3 VacuMount, and Black-Tek AirRig.  Come and test the GF-Grip Kit bazooka bases, Atlas 7 Fluid Head, F7 Fluid Head and a lot more interesting new grip gear!
Photo
Get your hands on our comprehensive photography flash and camera line up such as the exceptional Phase One IQ4 150MP medium format camera and Schneider Kreuznach Blue Ring lenses for the most demanding professional photo shoots. For the speed-oriented photographers we bring the agility of the mirrorless full frame system of the Canon R5 and a selection of Canon RF Lenses with the possibility to adapt the camera to use other lenses. Test the newest Profoto Pro-11 Studio Pack, sturdy Manfrotto studio stands and camera heads, color-calibrated Eizo monitors, Tethertools and Area51 camera cables for tethered shooting and much more!
International guests
Mark Dollery, Arri Cameras and Lenses
Lee Romney, Arri Lighting
Maximilien Allibierti, Airstar
Jonas Elmqvist, Punklight
Nicklas Karlsson, Punklight
WELCOME ON BEHALF OF THE ENTIRE VALOFIRMA & KAMERAFIRMA CREW!
No separate RSVP required
–
Valofirma – The Light House is Finland's leading film equipment rental house. We offer equipment, crew, stages, trailers and location services.