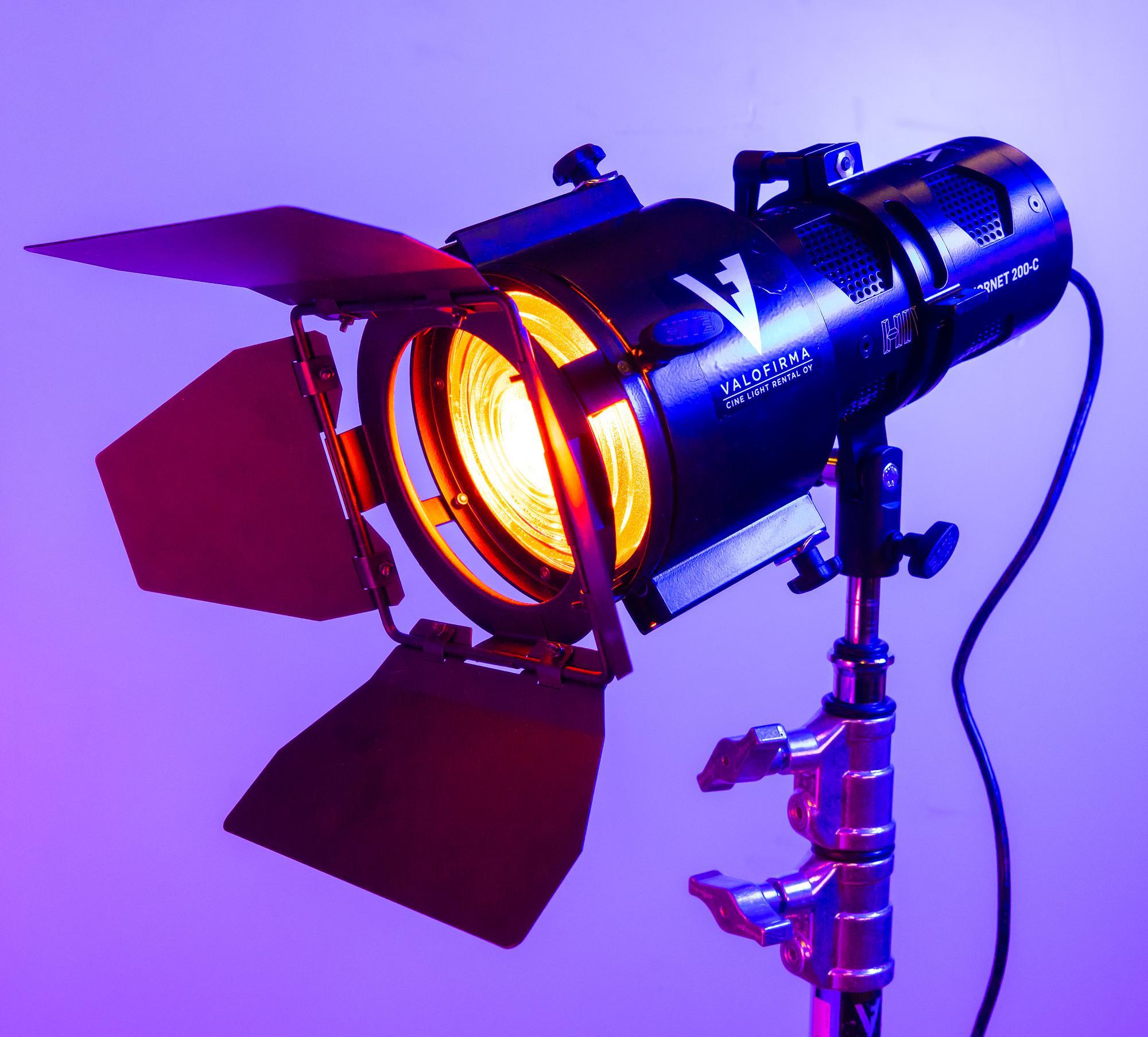 HORNET 200-C is the brightest single point source multi color LED fixture on the market. It has a 7 color chip with blue, sapphire, red, amber, lime, green and cyan. This gives the fixture larger color gamut and increased light output.
The HORNET uses 150 Watts of power and is equivalent of 700-1000 W tungsten source, or 200 W HMI source. CRI 98 and TLCI 97. Color temp 1650 K to 8000 K. Can be controller manually from the fixture, with DMX, wireless DMX and with bluetooth from Iphone or Ipad with the HIVE S.H.O.T app.
Our HORNETs come with a proper glass fresnel lens and with two Mini Leko lenses, 19° and 50°. Speedring also available for use with softboxes.