MAXI Mix 360W Dmg Lumiere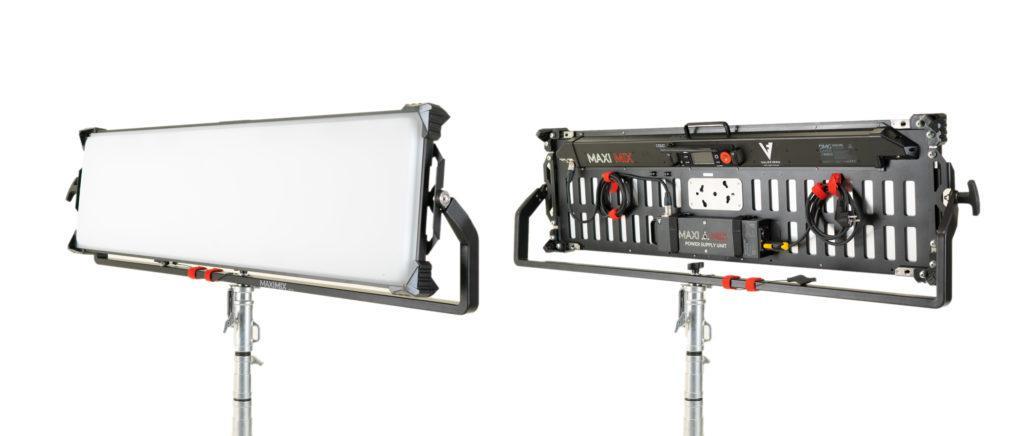 The new MAXI MIX follows the same path as the smaller fixtures in Roscos MIX-line. 120 cm long and 36 cm wide, the fixture is suprisingly light to carry and the output is good. Output is 7550 Lux Lux @ 1 metre (5600K).
The patent-pending MIX technology features a proprietary blend of six LEDs: Red + Lime + Green + Blue + Amber + White. This enables the MAXI MIX fixture to generate a wide gamut of colors and create accurate Rosco gel matches that have been authenticated by Rosco's color experts.
You can choose between three different modes: White Mode, Gel Mode and Color Mode, then choose the color temperature, hue or Rosco gel color desired and adjust as-needed. All of these features are available using the fixture's on-board controls, via the myMIX app from your mobile device or with CRMX-enabled controller such as the Gaffers Control.
Comes with a V-lock adapter for battery use.
Accessories include Snapbag, Snapgrid for Snapbag and Snapbag.
Metric Size: 120 x 36 x 8,5 cm
Metric Weight 8 kg
Imperial Size: 47 x 14 x 3.3 ''
Imperial Weight: 17.6 lb
Max Power: 360 W
CRI Average > 95 TLCI Average > 90
Lux @ 1 metre (3ft) (without any diffuser): 7377 @3200 / 7550 @5600
Lux @ 3 metres (10ft) (without any diffuser): 1034 @3200 / 1045 @5600
Color temperature (with diffuser)
1700 – 10000°k
Any DC source from 24 – 35 VDC
Body Material: 100% Aluminum