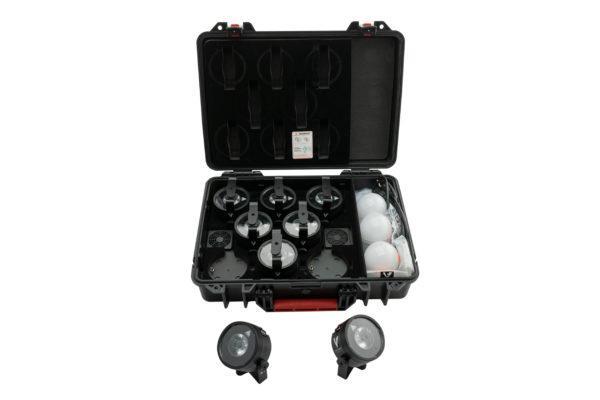 Astera AX3 LightDrop set of 8
Kit including:
-Case with charger plates
-8pcs. AX3 LightDrop
-8pcs. 30° Filter
-8pcs. 120° Filter
-8pcs. Dome Diffuser
-24pcs. O-Ring for AX3
15W RGBW Cree LED
13 deg. Beam angle, 430Lm
Underside with M4 threads and DC socket
Bracket with 3/8″ thread for clamps and bolts.
Dimensions: Ø95mm x 59mm
Weight: 0.679kg
Magnetic underside attaching to metallic structures and objects.