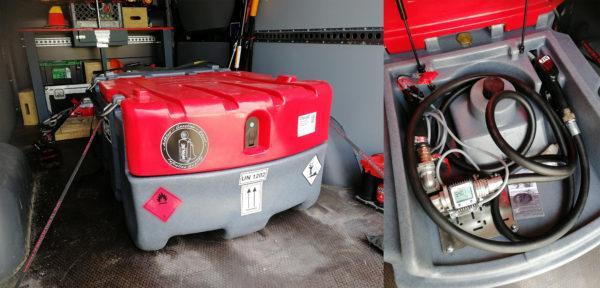 Fuel Tank Diesel w. 12V electronic pump, 250 litres
Professional heavy duty UV protected fuel tank. Only for diesel.
Includes:
– PB 45 pump with pump capacity up to 40l / min, 12V
– 4 meters of delivery hose
– A60 automatic refuelling nozzle
– electronic flowmeter
Can be moved with a pump car, a forklift or a hoist.