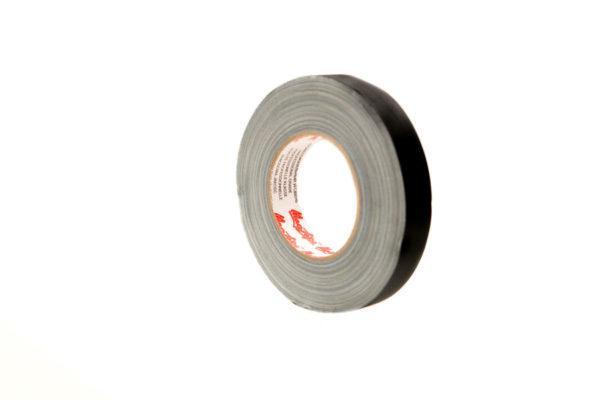 Gaffer Tape Black 25mm/50m Magtape EXP
MagTape® Original Gloss Gaffer Tape
Residue resistant adhesive*
Professional gloss gaffer tape
Easy tear by hand
Durable
Flexible & conformable
Designed for arts & entertainment professionals
Residue Resistant Adhesive*
A perfect balance of adhesive strength and peel clean removability. Removing this tape leaves minimal, if any, residue on a huge variety of surfaces*. Please note some surfaces and environments, especially those with high levels of plasticiser, may still cause the adhesive to transfer.