"DUAL" gains momentum after Sundance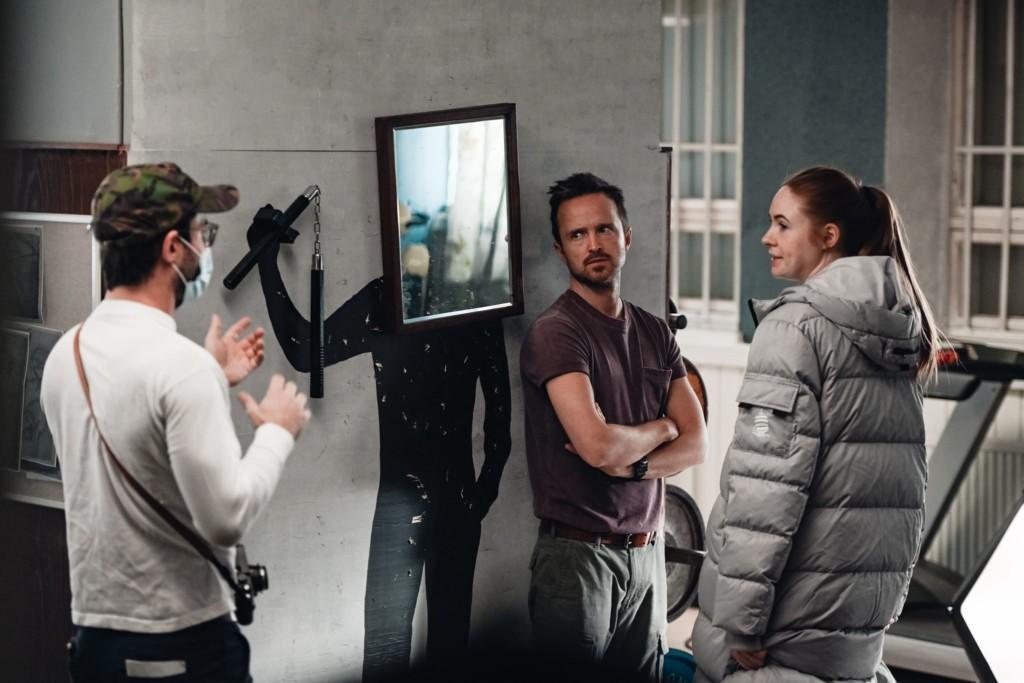 Riley Stearns' DUAL, starring Karen Gillan and Aaron Paul, is gaining momentum after its Sundance premiere, after being hailed at the festival as a "triumphant deadpan satire" and igniting a bidding war. The film was shot in Tampere, Finland in late 2020, after relocating from North America due to the pandemic. Valofirma – The Light House provided lighting, camera and grip gear as well as trailers, vehicles and crew with our colleagues at Film Service Finland. In DUAL, the female protagonist, played by Karen Gillan, opts for a cloning procedure after she receives a terminal diagnosis. But when she makes a surprise recovery, her attempts to have her clone decommissioned fail, leading to a court-mandated duel to the death.
ICG Magazine wrote a piece on a selection of films screening at Sundance, and in the article (Are We All OK? by David Geffner) DP Michael Ragen talks about the technical decisions and challenges of Dual. "I worked with some excellent local department heads in Finland: Gaffer Timo Haapasaari, Key Grip Juha Niska, and First AC Waldo Calavera. Because of the pandemic we had a stripped-down G&E crew but not necessarily stripped-down lighting." Ragen told ICG. You can read the full article here. Valofirma additionally spoke to our in-house crew, and they gave more insight into some of the technical details of the shoot.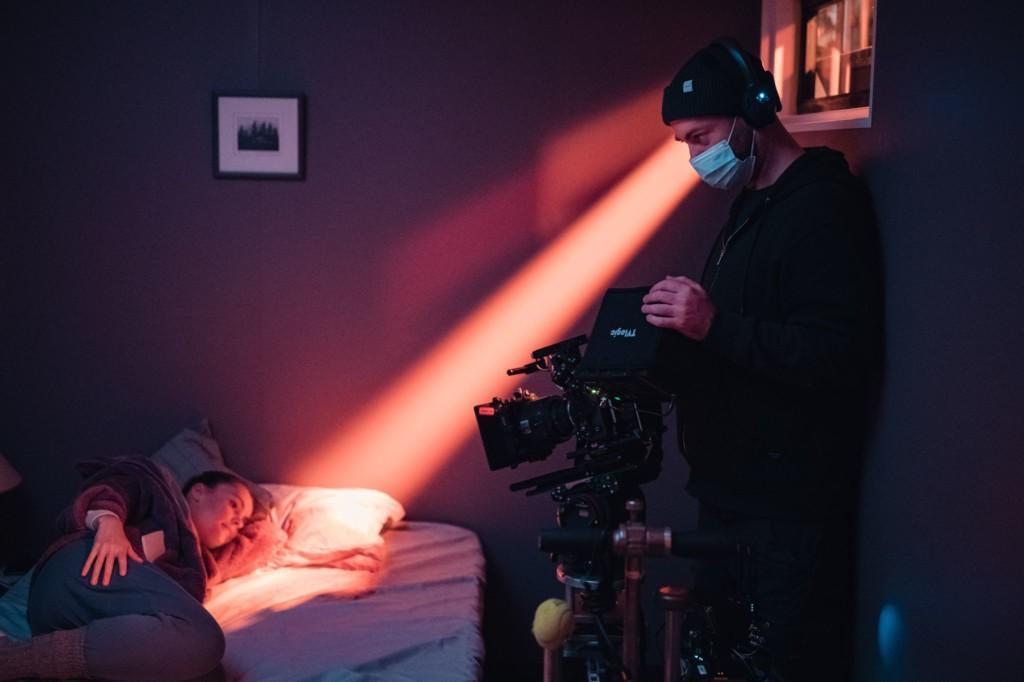 For safety reasons Gaffer Timo Haapasaari was the only member of the electrical crew allowed on set during photography. Due to the lack of electricians dimming fixtures and helping during shots, he had to be able to tune all fixtures remotely. Timo explained he utilized an iPad with the Blackout Lighting App to make this happen. "A larger lighting console was out of the question. Also, I could do effects, such as imitating flickering fluorescent lights with the Astera Titan tubes on the same app." he added.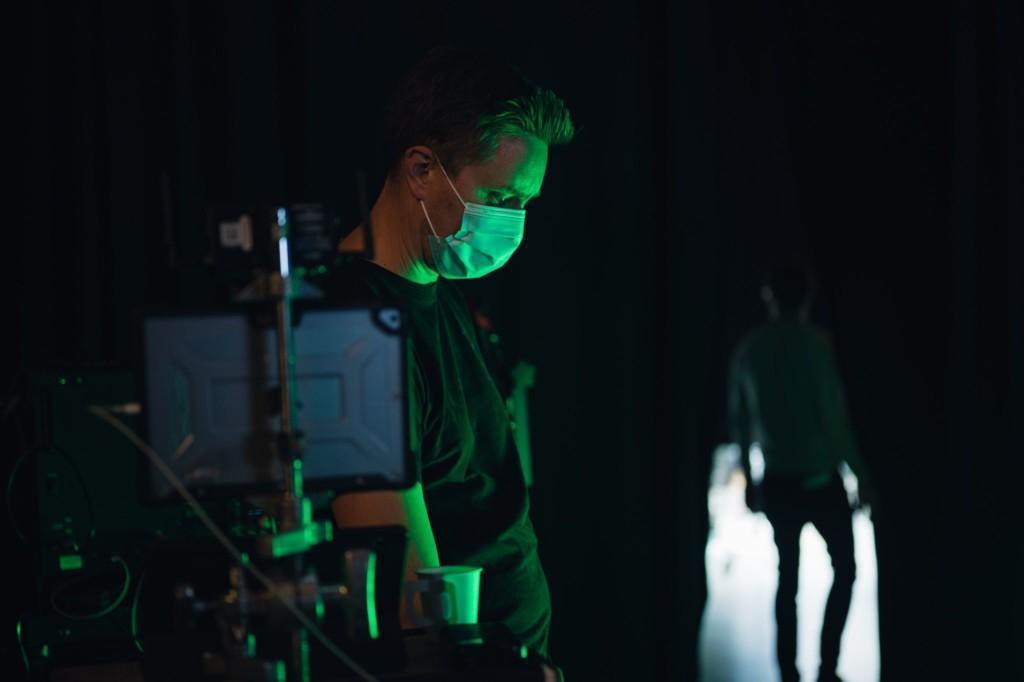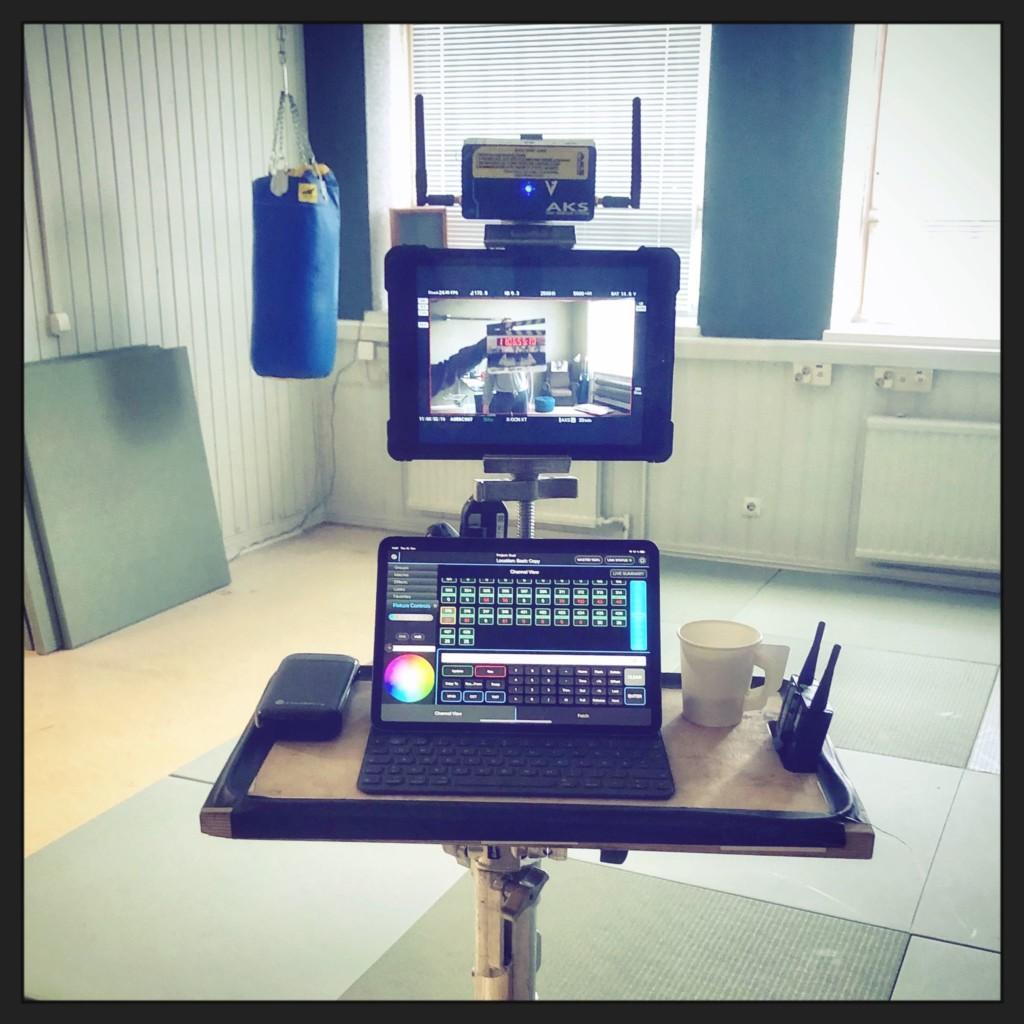 Ragen and Haapasaari utilized LED Dedolights with their Lightstream mirror system. "We split the beam from DLED10 Dedolight to hit multiple spots in the frame. We could throw backlight from areas that were not possible to achieve with any fixture, due to tight spaces on set." detailed Haapasaari.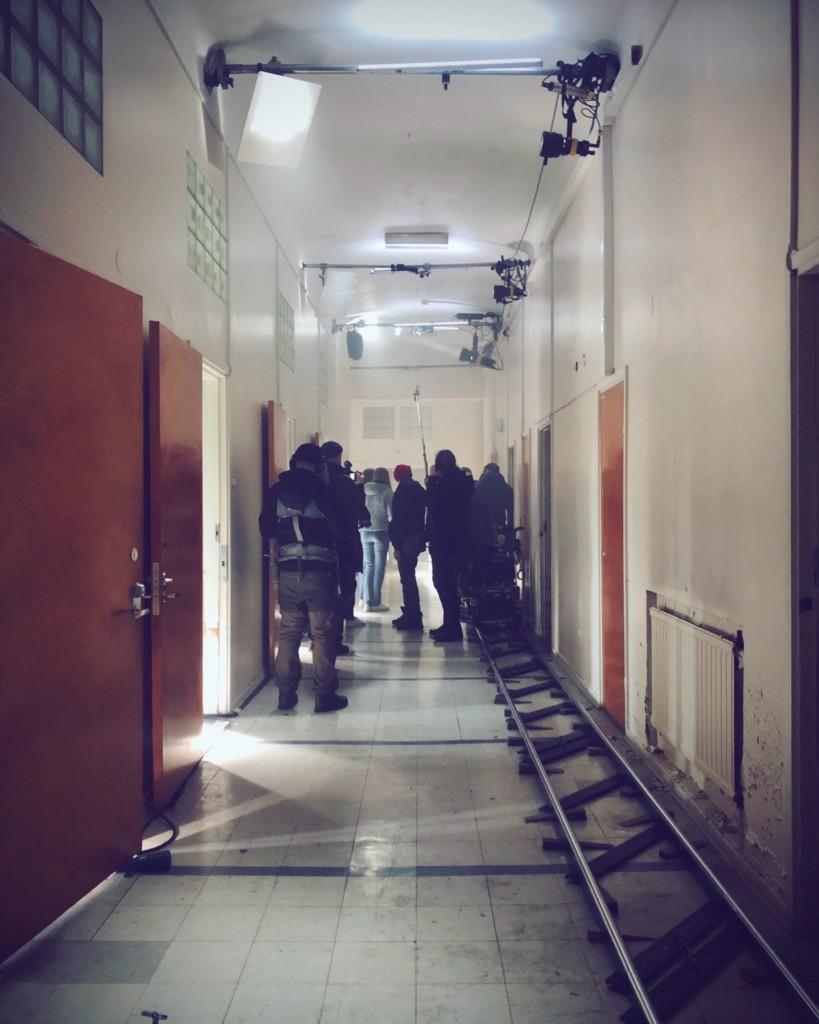 Ragen also told IGC that he found the Lightstream mirror system particularly effective with ARRI M40s and M90s. They would place a mirror in the center of an ultra bounce (12'x12' or 8'x8')  and this way they could  "–aim a hotspot of light into the set for some more definition where we wanted to create an area of interest. " Ragen told ICG.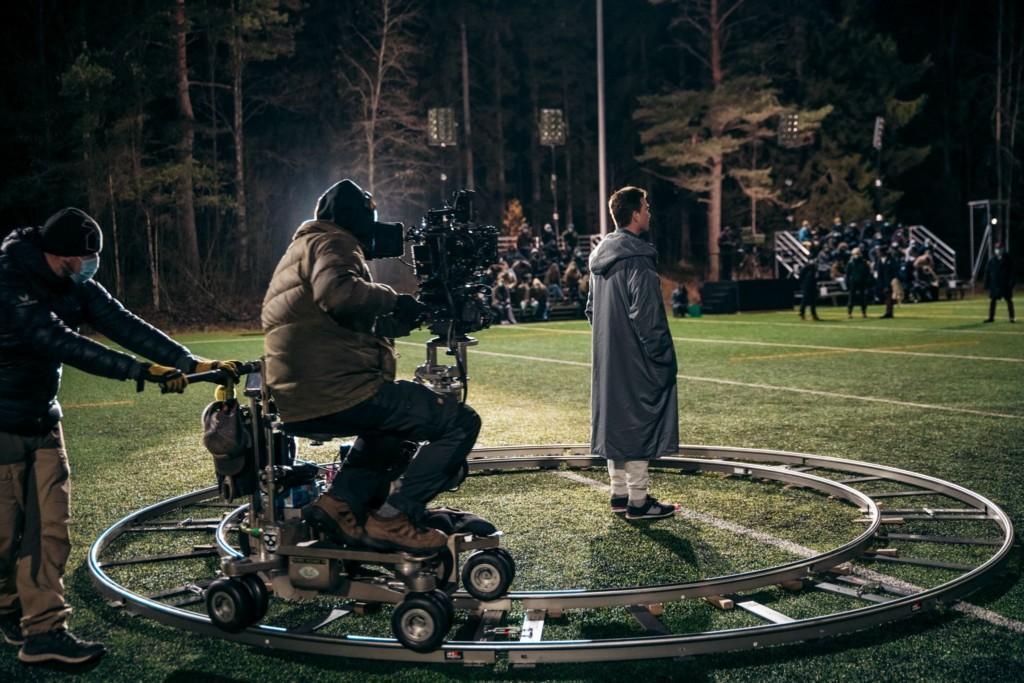 Juha Niska worked as the Key Grip. Due to the subject of cloning in the film, this feature included some motion control magic done by our Technodolly operator Karri Takala, and DIT Paco Bouazza. It was a welcome challenge for the grip department, to say the least.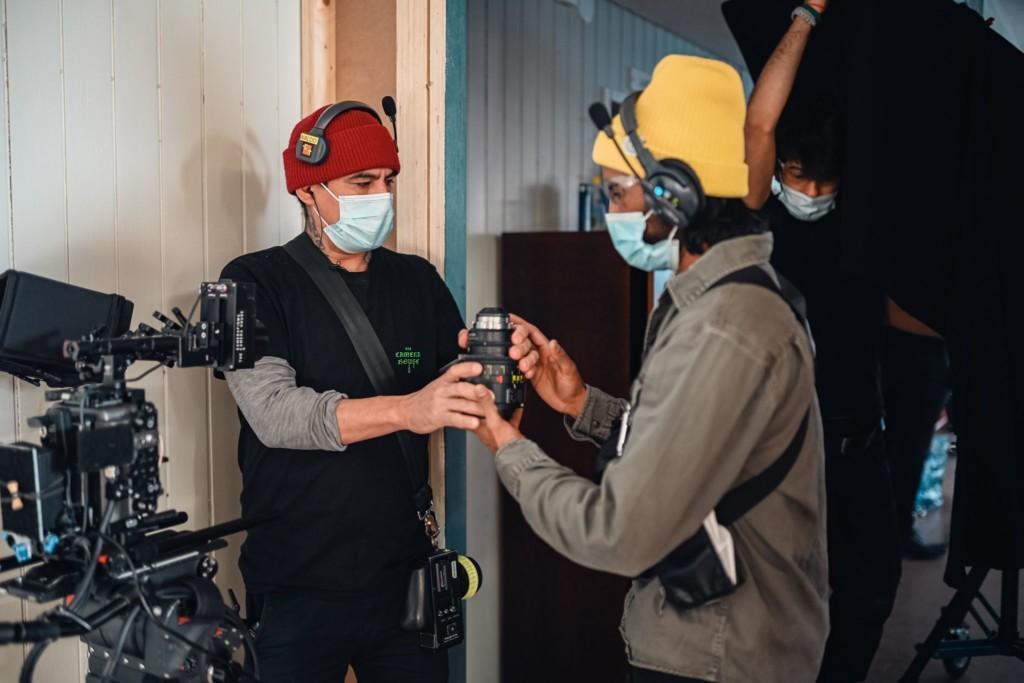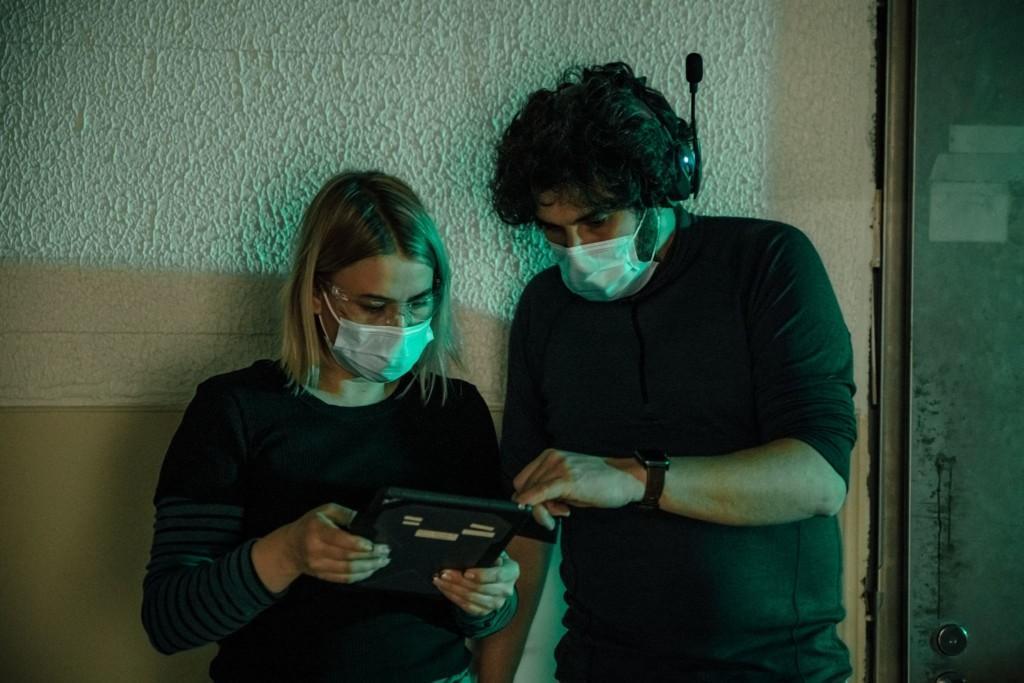 And because of the rapidly shortening days in the North, Ragen decided to shoot on Sony VENICE, which is also his current camera of choice. "Riley and I tested a variety of lenses at Vantage in Los Angeles, and both fell in love with their Hawk V-lite 1.3x anamorphics," Ragen recounts in the ICG article, "which allowed us to shoot 4K 4:3 format on the VENICE and de-squeeze to a 1.85 aspect ratio finish." From the camera department's point of view, DUAL was an opportunity to test the limits of the cameras, lenses and mostly the tech behind motion control. And the end result is amazing!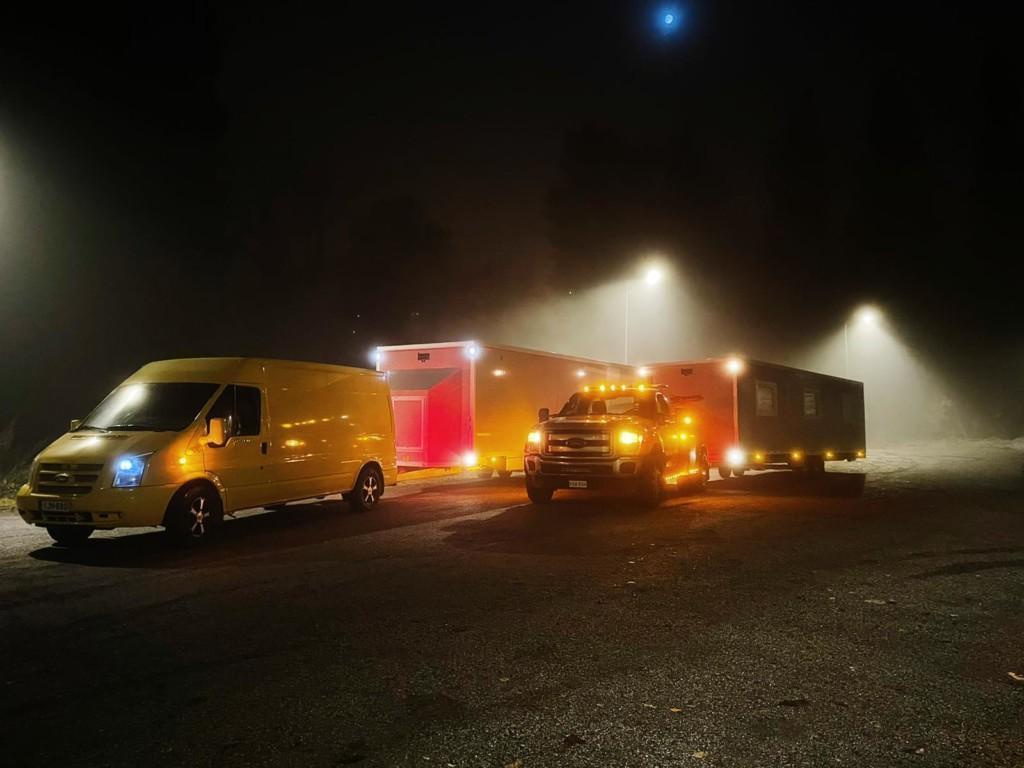 And finally, The Trailer Company, our trailer department, was responsible for overall logistics, trailers and company moves during the production. Our trailer basecamp was the largest ever in a production shot in Finland. Basecamp consisted of several make-up, production office, wardrobe, catering, honey wagon and talent trailers, with generator trailers to power them all.
DUAL (2022)
XYZ FILMS https://xyzfilms.com/
IMDB: https://www.imdb.com/title/tt9005184/
Writer/director: Riley Stearns @rileystearns

DP: Michael Ragen @ragendp

Key Grip: Juha Niska @keygrip_niska

Technodolly Operator: Karri Takala @karritakala

DIT: Paco Bouazza @pbouazza

VTR: Michael Paulis @michael_paulis

Gaffer: Timo Haapasaari @timohaapasaari

Production photos: Eino Ansio @nejnjet / Film Service Finland @filmservicefinland
Dual premiered at Sundance Film Festival 22th of Januaru 2022.
Jaakko Kukkonen 31.1.2022